Eastern Suburbs
The Most Natural Looking Lash Extensions
Eastern Suburbs Residents Can Find
Did you know that you can create the look of natural beauty? Fancy Lash makes it easy with the eyelash extensions Eastern Suburbs residents love. Our experienced team works hard to enhance your natural beauty with comfortable extensions that you'll forget you are wearing!
Mascara and false looking lashes are a thing of the past thanks to our eyelash extensions Eastern Suburbs Sydney residents know and love. Read on to understand a little more about what makes Fancy Lash so unique!
The Primary Benefits
of a Visit to Fancy Lash
Why is Fancy Lash the lash extension specialists? We put it down to our hand-picked team which features the finest and most well- trained lash artists in Sydney. Long-lasting lashes that suit your aesthetic and look entirely natural are not a problem when you pay us a visit.
The primary benefits of a visit to Fancy Lash include:
Appointments that are not capped, we go as long as we need to, to ensure complete satisfaction
Affordable pricing for all styles
A pain-free application process
Strict adherence to health and safety standards via a fully-insured location
Longest-lasting lashes applied with a calm and relaxing experience
Infill packages
Fully qualified and accredited technicians
Natural Eyelash Extensions
Are You Looking for Natural Eyelash Extensions?
Fancy Lash Can Help
Natural eyelash extensions are extremely popular as they provide a simple solution for people who no longer wish to mess around with mascara when getting ready for work or going out!
Our team of lash technicians know how to achieve the right look for your features while working with you to understand your style. This means no one leaves Fancy Lash unhappy! You'll be ecstatic about showing off your new look while puzzling people as to what has changed. The natural look fools everyone!
Our wide selection of lash extensions work towards the natural aesthetic making it easy to maintain your individual style and the health of your existing lashes!
Don't You Think
It's Time
To Treat Yourself?
Feel amazing with a new look that incorporates a range of styles and tastes. Whether you want varying lengths or thicknesses, more volume or curl, it's all easy to achieve!
Visit our beautiful boutique and reward yourself with a new look. We love seeing people leave us with a fresh vibe and boost to their confidence. We offer a relaxing atmosphere in our modern studio where the team is always up for a chat while they provide you with gorgeous eyelash extensions every time!
Feel beautiful and confident every day with help from the team at Fancy Lash.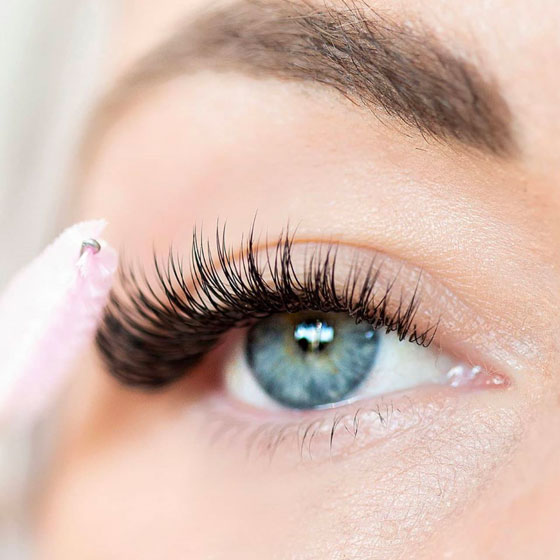 Speak To Fancy Lash Today
About The Perfect Eyelash Extensions
For You!
Lash extensions can bring out your natural eye colour while withstanding water from a swim or shower. You won't be restricted in what you can do, you'll just look completely fabulous while doing it! Pay the team here at Fancy Lash a little visit today and refresh your look today. Say goodbye to annoying, messy mascara and look your best without having to work for it!