Double Bay
The extensions that make people near Double Bay look great!
Achieve a new kind of natural look for your eyelashes at Fancy Lash where you will find the premium eyelash extensions close to Double Bay residents love! Our team works to enhance your natural beauty with extensions that look so realistic, people won't even notice that they aren't real!
One thing that our clients really love is how our lashes mean that they no longer have to mess around with mascara! Our stunning and silky eyelashes will cut down your preparation time, save you money on make-up and provide you with a more natural look.
The Primary Benefits
of a Visit to Fancy Lash
Fancy Lash are the lash extension specialists close to Double Bay because our team will ensure every customer gets long-lasting lashes which are well-suited to their look, set to increase the beauty of your reflection.
When you visit Fancy Lash, no matter which service you choose, you'll receive:
An appointment that will run as long as it needs to be, ensuring that you are completely happy with your new lashes
Extremely affordable pricing
An application process that is totally pain-free
High health and safety standards
A fully-insured location
Long-lasting lashes that will increase the look of your eyes
A calm and relaxing session at the salon
Infill packages so you save money as a repeat customer
A team of fully qualified and accredited technicians
Eyelash Extensions
The benefits of Double Bay eyelash extensions from Fancy Lash
Our service close to Double Bay for eyelash extensions provide a simple solution to speed up your time spent getting ready for work or going out while boosting the natural beauty and colour of your eyes. Look youthful and inexplicably impressive with a new natural set of lashes!
Our team of lash technicians know how to find the right look for your features and style. Our wide selection of lash extension options all maintain the health of your existing natural lashes as well.
The best option when searching for
eyelash extensions near Double Bay
We have structured our services to ensure that we can provide a range of looks and satisfy all desires when it comes to stunning lashes. We have varying lengths and thicknesses available to bump up your volume or amount of curl. From the most natural look to something a little more extreme, we have the answer that will enhance your beauty perfectly.
Our tailored and specific lash extension technique grafts individual synthetic eyelashes to your natural eyelashes with some of the highest-quality products available on the market. Long, luscious natural-looking lashes will make you feel beautiful and confident, guaranteed! Treat yourself and relax with us, you deserve it!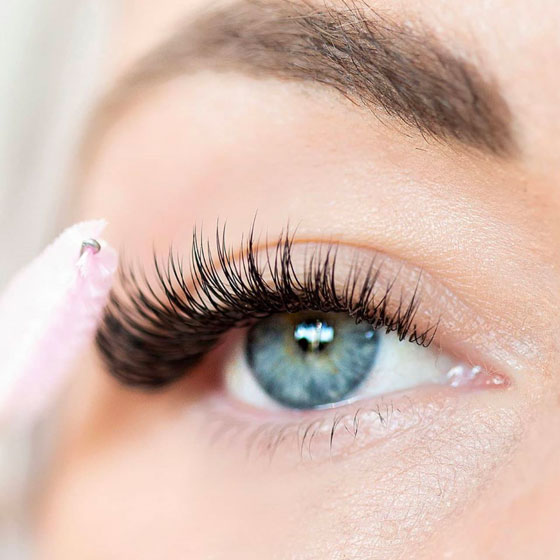 Fancy Lash is here to get you natural-looking eyelash extensions
today!
Chat to us about new lashes today and enhance your eyes to impress everyone who glances your way! Make them look bigger and brighter with a little help from our lash experts, who can help bring out your natural eye colour with our eyelash extensions.
One final benefit of Fancy Lash extensions is their ability to withstand a swim or shower. Take part in any activity while remaining fabulous! New clients also receive $30 off their first appointment so there has never been a better time to refresh your look. Spend a little time with the friendly and skilled team at Fancy Lash, and look your best today!