4D Eyelash Extensions
The most stunning looking 4D lash
extensions Sydney residents can find
Do you want the thickest, most luscious lashes possible, without any discomfort? Fancy Lash makes it easy with the 4D eyelash extensions Sydney residents love. Enhance your natural beauty far beyond a simple, natural look with comfortable extensions that offer the most impactful look possible!
Are you done with mascara? Sick of false looking lashes with no impact? Our 4D lashes Sydney residents know and love are unique and perfect for an amazing look on camera or video.
Fancy Lash are known as the lash extension specialists because our hand-picked team features the most well- trained lash artists in Sydney. It is crucial that you have an expert handle your 4D application process as it requires the careful connection of four new lashes to each of your individual natural lashes.
We can guarantee long-lasting 4D lashes that suit your aesthetic when you pay us a visit along with appointments times that are not capped. We take as long as we need to ensure your complete satisfaction.
The benefits of 4D
Eyelash Extensions
Further to this, the Fancy Lash experience provides:
Pricing for all budgets, we'll find the style for you
A pain-free application process
Strict adherence to all health and safety standards - our location is fully-insured and all clients completely protected
Long-lasting lashes
A calm and relaxing application experience
Infill packages delivered by fully qualified and accredited technicians
4D Eyelash Extensions
Are you looking for eyelash extensions
with an impact? Fancy Lash can help
From our natural eyelash extensions to our 4D offerings that will truly make a mark, all Fancy Lash sets are extremely popular. They provide a simple solution for getting rid of mascara and looking your best all the time! You may also be interested in our Russian eyelash extensions if you prefer a more impactful look.
Our team of lash technicians know how to understand which style will best suit your aesthetic. From there, it's just about showing off your new look to everyone! Our wide selection of lash extensions find the perfect balance between a natural aesthetic and something with spark, all while keeping your individual lash health pristine!
Treat yourself in our
relaxing and stylish boutique
Feel amazing today with a brand new look! Speak to us today about our range of styles, lengths and thicknesses. Do you want more volume or curl? Not a problem! It's all easy to achieve thanks to our skilled team!
Our beautiful boutique is a comfortable setting where you can reward yourself with a new look. We've worked hard to make sure our relaxing atmosphere is in a modern studio that you'll be excited to visit! Come in, have a chat with our team and let them do their thing - getting you gorgeous eyelash extensions!
It's easy to feel beautiful and confident when you spend a little time with the team at Fancy Lash.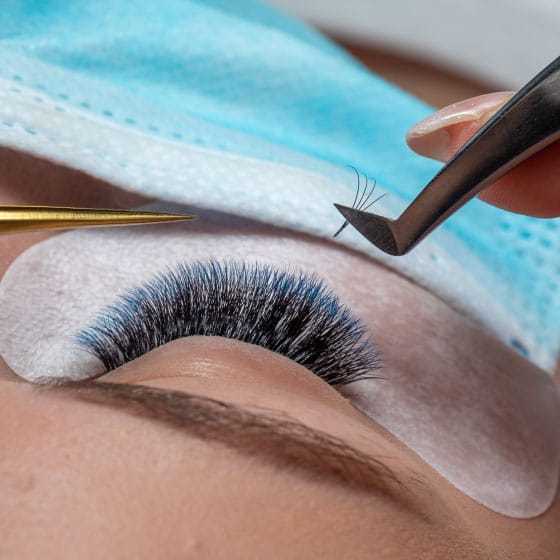 At Fancy Lash, the perfect eyelash extensions for you are
easy!
Look like a celebrity with 4D eyelash extensions from Fancy Lash. Compliment your inner-beauty with a comfortable lash technique that will enhance your eyes and look intrinsically youthful.
4D lash extensions are not only a statement piece, they also bring out your natural eye colour. You'll still be able to swim or shower, you'll just look completely amazing while you do! The team here at Fancy Lash are ready to refresh your look today, so come and see us. You deserve to feel beautiful every day!