Natural beauty doesn't have to come naturally. Fancy Lash can boost to your look with simple and classic eyelash extensions that will have you turning heads no matter the occasion.
Forget about messing around with mascara or annoying false lashes, get the natural look that is easy to maintain with Fancy Lash. Our classic eyelash extensions are gorgeous with a silky feel that is unbelievably comfortable - you won't even know you are wearing them!
As the premium lash extension specialists in Sydney, the team at Fancy Lash are trained to create long-lasting, beautiful lashes that create a natural appearance. You won't believe the transformation that lushes, classic eyelash extensions can make for you whole look.
Fancy Lash always provide:
Appointments that run as long as necessary to ensure complete satisfaction
A pain-free and pleasant application process
Infill packages for repeat customers
Fully qualified and accredited technicians
Adherence to health and safety standards
The longest-lasting lashes
A calm and relaxing experience
Simply contact us to book an appointment and you'll enjoy natural and full lashes that last, making your daily prep much quicker and easier.
Classic eyelash extensions are so popular with women of all ages as they significantly cut down the time you spend getting ready and do away with the need for mascara. Avoid Panda eyes or that sticky and uncomfortable feeling with silky smooth, easy-to-maintain classic lashes.
You can trust in our team of lash technicians who are highly trained and experienced to deliver a look that suits your features and style, while ensuring that a natural aesthetic is maintained. We are also experts in maintaining the health of your natural lashes, which is an important element and benefit of lash extensions.
Classic eyelash extensions are the perfect option to match a variety of styles while providing more length, thickness, volume, or curl. No matter what you hope to achieve, our team will work with you to find a classic look that suits you perfectly.
Our unique technique grafts individual synthetic eyelashes to your natural ones with high-quality products. This means people will barely be able to tell you have extensions while providing you with long-lasting, luscious lashes that will give you a whole new look.
Relax with us during your makeover
We have designed our beautiful boutique in such a way that your lash extension experience will be relaxing so you leave feeling revitalised and renewed. We aim to give everyone that walks through the door an enjoyable experience with the goal of you leaving feeling beautiful and confident!
One of the questions we're asked regularly about eyelash extensions is about the difference between silk and mink eyelash extensions. Having used these materials for years, we're very familiar with the features of each material and why you might choose one over the other.  
You don't have to worry about choosing which material at your appointment – Our lash technicians are trained in a range of styles and can help you find the best look for your features. Lash extensions help to emphasise the natural beauty of your eyes, and with Fancy Lash on the job, you'll have a well-suited look to your unique aesthetic every time. 
Silk lash extensions:

semi-gloss finish, heavier than faux mink lash, provides a dark full finish. 

Faux-mink lash extensions:

semi-matte finish, provide a soft natural look. 

Cashmere lash extensions:

lightest lash, dramatic black finish, 70% off the weight of faux-mink lashes 
All of our lashes are vegan and cruelty-free! 
Most eyelash extension adhesives have a bond time of anywhere from 4-8 weeks.  However, they will only last as long as your natural lash does.  Like all hair on the human body, your eyelashes grow in stages. It is normal to lose 1-3 natural lashes per day which is why a fill is recommended every 3 weeks. 
When applied correctly, eyelash extensions do not damage your natural lash. Certified lash artists will apply to only one natural lash, and will apply an extension that is the appropriate weight and length to ensure the integrity of your natural lash. Eyelash extensions can be damaging if your lash artist is not using proper techniques. Lashes that are too heavy, or clusters (pre-made fans) have a larger amount of adhesive and can cause your natural lash to break. When selecting your lash artist, ask which techniques that they use and where they were certified. This will aid in maintaining healthy natural lashes and enjoying the benefits of extensions. 
Yes, you can! However, it must be an oil free mascara that is extension safe.  This will make it so your mascara does not interfere with the bond of the eyelash extension adhesive or cause early separation. Therefore, we don't recommend wearing mascara with your eyelash extensions. 
You most definitely can wear make-up with your eyelash extensions.  When selecting makeup, it is beneficial to go with extension safe make-up.  Extension safe makeup is oil free, usually contains sealers to prolong extension life and helps to work adjacent with your extensions for an optimal look.  If you use regular make-up, it is recommended to use a daily cleanser with make-up remover that is safe for your lashes to remove residue at the end of the day.
You should always follow the guidance given by your lash technician regarding aftercare. Your lash artist is very experienced and will know how you can make the most out of your extensions and you should therefore follow their advice. 
Eyelash extensions are a semi-permanent procedure and therefore they will shed and fall out overtime and you will need an infill. Eyelash extensions last on average between 2 – 4 weeks depending on the person, this is because everyone's natural eyelashes grow and shed and different speeds. However, if your extensions seem to be falling out in clumps or prematurely it could be because of the following factors; you have got your lashes wet before 48 hours after you had your lashes applied (for example, by washing your face, showering or swimming). You've been in a hot environment which has damaged the glue bond between your real lashes and your extensions (such as in hot weather). You've been in a steamy environment within the 48 hours after having your extensions applied (such as a shower, bath, steam room etc.). 
Many people get into the habit of picking and pulling at their extensions, this causes your extensions to fall out prematurely and damage you real eyelashes. You should avoid touching your extensions as much as possible and only touch them to brush through them to prevent them becoming matted, tangled or a mess. 
Another reason why your eyelashes extensions may be falling out prematurely may be due to using products such as skincare, makeup and makeup remover that contains oils. If you haven't heard this already, oil is eyelash extensions worst enemy. This because the oils brake down the glue bond and therefore your extensions will fall out prematurely and even in clumps. Just avoid oil-based products at all cost if you want your extensions to last! 
Lash Styles
Choose The Style You Like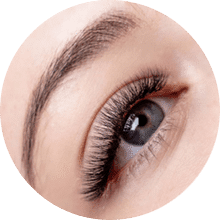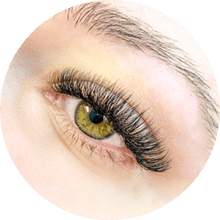 Before & After
See Our Clients' Great Lash Transformation
Get the best Express Classic
Extensions Sydney
can offer today!
If Classic Lashes sound like the look you desire, speak to our team about booking an appointment today! Enjoy the comfort of these extensions that are so light; you'll forget you even have them on until you see your beautiful reflection that is!