Fancy Lash helps you make a serious statement with Russian volume lashes in Sydney.
If you are after full, luminous eyelash extensions with dramatic volume, our Diva Russian volume lash extensions are perfect for you. Contact Fancy Lashes to make an appointment for volume eyelash extensions with one of our expert Brow and Lash Technicians.
What are Russian

Volume Eyelash Extensions?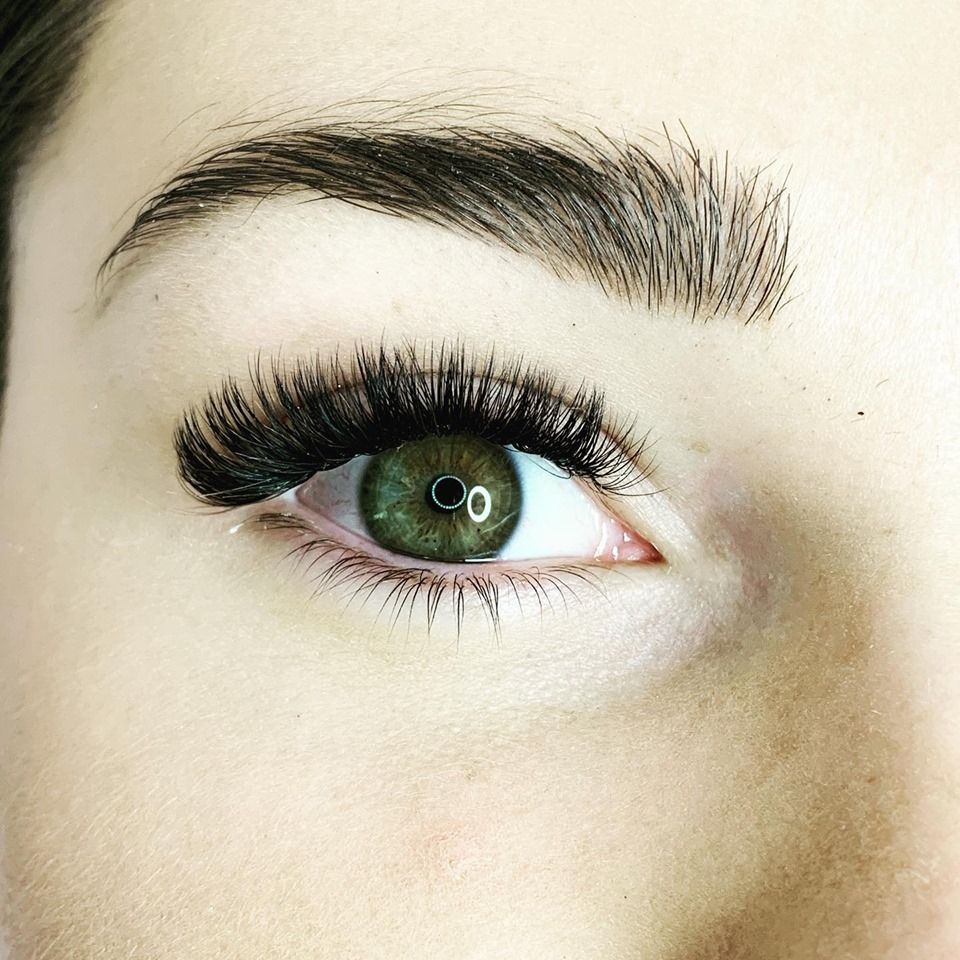 A full set of Russian volume eyelash extensions are perfect for creating a dramatic, eye-opening thick set of lashes, suitable for most people.
Russian volume eyelash extensions originated in Russia and have quickly gained popularity across the world. These specially engineered volume eyelash extensions are made from the lightest and most slender fibres of faux mink. A fan of between 2 and 8 of these super-fine lashes is applied to one natural lash at a time, adding volume to create a dramatic, full look for every day or those special occasions.
When you want to make a serious statement with your look, volume eyelash extensions are the way to do it. The team at Fancy Lash can provide full, luminous lashes via volume lash extensions that will make people notice your incredible new look.
For those looking to achieve more fullness in their lashes, volume eyelash extensions will increase the depth and impact of your lashes; perfect for those with fine or thin eyelashes.
What are the benefits of volume eyelash extensions in Sydney?

Russian volume lashes in Sydney have as many benefits as they do volume!
Effectively and beautifully fill in the gaps of sparse lashes.
Adds volume and fullness to each natural eyelash.
Extremely lightweight, soft and fluffy.
No need for makeup, just wake up and go!
Long-lasting and high-quality products.
Darker, lavish new lashes!
Candidate
Am I a good candidate for Russian volume lash extensions?

If you have spare lashes or want to achieve a voluminous, dramatic look, then you are a suitable candidate for our diva volume lashes in Sydney. If you have weak, damaged or no lashes then you are unable to have volume sets of lashes applied.
We suggest you consult with one of our friendly, professional lash technicians who can provide advice about which lash extensions are best for you and will help you achieve the fuller look you are after.
What is involved in the application process?

Our lash artist will discuss your personal style and preferences and customise your volume eyelash extensions to suit you. They will make recommendations based on the shape of your eye and the look you wish to achieve before proceeding with the application. You can choose how much volume you want to be added to your natural lashes from broad, medium or narrow looks.
Our expert lash technician will add 2 to 8 volume extensions to each of your natural lashes to create a stunning, luscious, full look. All you need to do is relax on one of our comfortable recliners or beds in our cozy salon as we use a meticulous technique to attach your new lashes.
Cost
How much does a full set of Diva Russian volume lashes cost in Sydney?

Our prices for Russian volume sets (approximately 400-500 lashes per eye) start at $250.
Contact Fancy Lash to find out more!
Lash Styles
Choose The Style You Like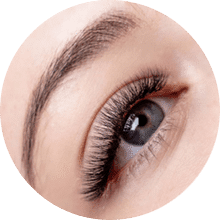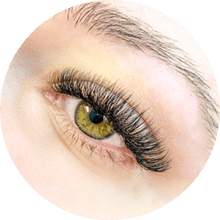 Before & After
Stunning Russian volume lashes in Sydney.

Check out these amazing customer lashes!
Choice
Why Fancy Lash is the best choice for volume eyelashes in Sydney!

Our friendly and experienced team at Fancy Lash knows that extra volume does not equate to an obvious fake look. We work hard to determine the appropriate amount of volume that your natural lashes can handle, without causing damage and that creates an absolutely lovely and natural enhancement to your lashes.
We have high attention to detail, offer deals on infill packages, a relaxing salon experience and extended appointments so we can deliver perfect services, every time. Contact Fancy Lash today and book your Russian volume eyelash extensions in Sydney.
Potts Point
185 Victoria Street
Potts Point, NSW 2011
Chatswood
Shop T49a/436 Victoria Ave
Chatswood NSW 2067
Working Hours
Mon - Thu: 10am - 7pm
Fri - Sat: 9am - 6pm
Sun: By appointment
FAQ
FAQ
Find all the frequently asked questions about Russian volume eyelash extensions below.
Get the best Diva Volume
Extensions Sydney
can offer today!
If Diva Volume Lashes sound like the look you desire, speak to our team about booking an appointment today! Enjoy the comfort of these extensions that are so light; you'll forget you even have them on until you see your beautiful reflection that is!