Natural beauty doesn't have to come naturally. Fancy Lash can boost to your look with simple and classic eyelash extensions that will have you turning heads no matter the occasion.
Forget about messing around with mascara or annoying false lashes, get the natural look that is easy to maintain with Fancy Lash. Our classic eyelash extensions are gorgeous with a silky feel that is unbelievably comfortable - you won't even know you are wearing them!
As the premium lash extension specialists in Sydney, the team at Fancy Lash are trained to create long-lasting, beautiful lashes that create a natural appearance. You won't believe the transformation that lushes, classic eyelash extensions can make for you whole look.
Fancy Lash always provide:
Appointments that run as long as necessary to ensure complete satisfaction
The most affordable pricing available
A pain-free and pleasant application process
Infill packages for repeat customers
Fully qualified and accredited technicians
Adherence to health and safety standards
A fully-insured location
The longest-lasting lashes
A calm and relaxing experience
Simply contact us to book an appointment and you'll enjoy natural and full lashes that last, making your daily prep much quicker and easier.
Classic eyelash extensions are so popular with women of all ages as they significantly cut down the time you spend getting ready and do away with the need for mascara. Avoid Panda eyes or that sticky and uncomfortable feeling with silky smooth, easy-to-maintain classic lashes.
You can trust in our team of lash technicians who are highly trained and experienced to deliver a look that suits your features and style, while ensuring that a natural aesthetic is maintained. We are also experts in maintaining the health of your natural lashes, which is an important element and benefit of lash extensions.
Classic eyelash extensions are the perfect option to match a variety of styles while providing more length, thickness, volume, or curl. No matter what you hope to achieve, our team will work with you to find a classic look that suits you perfectly.
Our unique technique grafts individual synthetic eyelashes to your natural ones with high-quality products. This means people will barely be able to tell you have extensions while providing you with long-lasting, luscious lashes that will give you a whole new look.
Relax with us during your makeover
We have designed our beautiful boutique in such a way that your lash extension experience will be relaxing so you leave feeling revitalised and renewed. We aim to give everyone that walks through the door an enjoyable experience with the goal of you leaving feeling beautiful and confident!
It is easy to book an appointment with Fancy Lash or you can call with questions for our team about your new lashes. Our classic eyelash extensions will make you feel like a model as you enhance your eyes with a brand new look. Bigger, brighter, and more youthful eyes with vivid colour? Who doesn't want that!
Look good and feel good with a little help from Fancy Lash. Classic eyelash extensions are comfortable, resistant to a swim or shower and a minimal way to achieve maximum beauty. Come and see us about yours today!
Lash Styles
Choose The Style You Like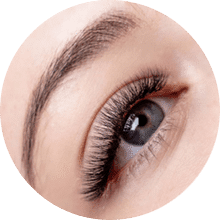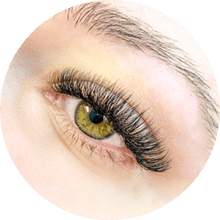 Before & After
See Our Clients' Great Lash Transformation
Get the best Express Classic
Extensions Sydney
can offer today!
If Classic Lashes sound like the look you desire, speak to our team about booking an appointment today! Enjoy the comfort of these extensions that are so light; you'll forget you even have them on until you see your beautiful reflection that is!