Hybrid eyelash extensions provide you with a halfway point between classic eyelash extensions  and more volume akin to Russian extensions.
This 50/50 mixture of 1:1 lashes fanned, volume style lashes provide a stunning, texturised and realistic non-uniform lash look. These versatile lashes provide a thicker, denser look when compared with classic lashes, with a little less uniformity than the typical Russian volume.
Book Online to experience the benefit of Hybrid Eyelash Extensions and obtain beautiful lashes and a new look today.
Unveil a New You with Our Lash Makeover - Experience a Look That Will Take Your Beauty to the Next Level!
Get ready to fall in love with your lashes all over again at Fancy Lash! Our hybrid eyelash extensions are lightweight, comfortable, and long-lasting, making them the perfect choice for those who want a low-maintenance yet stunning look. Whether you want to enhance your natural lashes or add some drama to your look, our hybrid eyelash extensions are the perfect solution.
At Fancy Lash, we are committed to providing a luxurious and relaxing experience for our clients. Sit back, relax, and let us help you unlock your true beauty with our premium hybrid eyelash extensions. Book your appointment today and experience the ultimate lash transformation with our hybrid eyelash extensions!
Lash Styles
Choose The Style You Like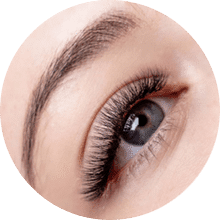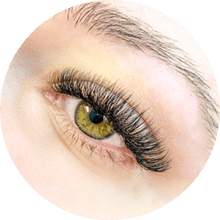 Before & After
See Our Clients' Great Lash Transformation
FAQ
Frequently Asked Questions
Have some more questions about our eyebrow-shaping services in Chatswood? Our helpful FAQ section may answer these:
Get the best Hybrid
Extensions Sydney
can offer today!
If Hybrid Lashes sound like the look you desire, speak to our team about booking an appointment today! Enjoy the comfort of these extensions that are so light; you'll forget you even have them on until you see your beautiful reflection that is!