Brow Lamination
The Ultimate Brow Lamination
Sydney Offers
Looking for a great alternative to microblading? Fancy Lash has the right option for you, with our new Brow treatment.
So, what is it?
Firstly, it's not the same as when your HR department wants to laminate a notice for the staff kitchen...it's similar to a brow perm - except that it involves straightening the brow hairs using a chemical formula.
Lamination is the treatment that's sweeping through the Western world like crazy. Emanating from Russia, it is a treatment that is softer for the skin designed to create volume and depth in your eyebrows as an alternative to microblading and brow perms. Speak to us today about whether this treatment will give the right look for you!
Lamination vs. Perm
Lamination treatment involves straightening the brow hairs using a chemical solution, which is a special formulated type of keratin, made specifically for eyebrows. A perm is a different solution which is a lot stronger and harsh on brow hairs, as well as the skin. Both last about the same amount of time, and have roughly the same effect, however, the lamination will be much gentler for your skin.
Transform Your Brows with Our Brow Lamination Services - Unleash Your Bold and Beautiful Look Today!
Say goodbye to unruly and messy brows and hello to perfectly groomed and styled brows that make a statement. With our premium brow lamination service, you can customise your look with the perfect arch, shape, and thickness that suits your unique features and personal style. Plus, our luxurious and relaxing atmosphere will make you feel pampered and rejuvenated.
Book your appointment today and let us help you unleash your full brow potential with our premium brow lamination service. Get ready to turn heads and make a statement with your perfectly groomed and styled brows!
The Benefits Of
Brow Lamination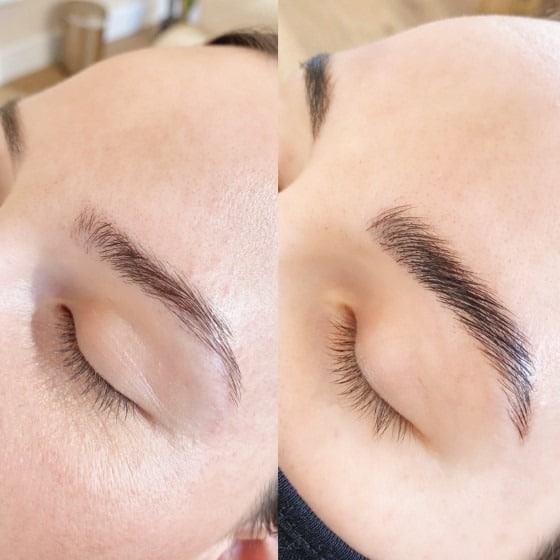 Perfect for low-maintenance eyebrows without needing makeup!
Add volume and depth to your eyebrows
Non-invasive technique
Quick and Easy Procedure
Brilliantly defined brows
Envy of everyone around
Instant results!
Best Choice
Why Is Fancy Lash The Right
Option For This Treatment?
Our skilled and experienced technicians understand a range of treatments, and looks. They will work with you in order to find both the perfect look to suit your style and health/ comfort needs. Our great treatment will help to get more pop out of your eyes, and hair as well!
Even if this particular option doesn't turn out to be your preference, we have a number of treatments and you'll be sure to find the perfect one to suit your wants and desires.
At Fancy Lash, we've made it so that price can't possibly be an objection, by offering Brow Lamination at $115.
How
Do I Know That This Is The Treatment For Me?
Speak to our enthusiastic team today about treatments to enhance your natural beauty. We're ready and willing to offer brow lamination, eyebrow threading, together with eyelash extension options as well, including:  Classic Lash Extensions, Natural Lash Extensions, Hybrid Lash Extensions and one of our most popular:  Volume Lash Extensions. Become the envy of the office today, by calling on Fancy Lash to get your brow game at 100!
We are very confident that you will love looking at your eyebrows in the morning, without the need to work on them for the next 8 weeks! No more need for blades or brow pencils! So, come and see us about your new look right now! All for the great price of $115.
We strongly encourage you to call our team today, so you can get your treatment and become an instant eyebrow celebrity look alike! People will be in awe of your voluminous and well defined eyebrows, and they won't believe you when you say that they took you no time to prepare in the morning!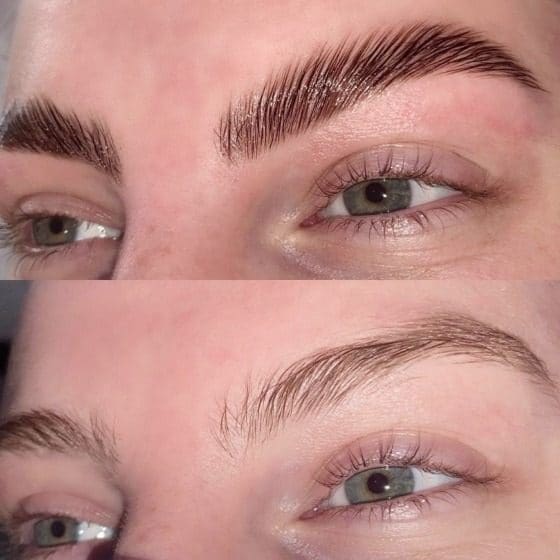 Before & After
See Our Clients' Great Transformation
Get Your Brows Taken Care Of At Fancy Lash
Today!
Get the best eyebrows in your office, social group, even town! Enjoy a youthful, reinvigorated and defined look with our brow treatments at Fancy Lash. Call us today!