Hybrid eyelash extensions provide you with a halfway point between classic eyelash extensions  and more volume akin to Russian extensions.
This 50/50 mixture of 1:1 lashes fanned, volume style lashes provide a stunning, texturised and realistic non-uniform lash look. These versatile lashes provide a thicker, denser look when compared with classic lashes, with a little less uniformity than the typical Russian volume.
Book Online to experience the benefit of Hybrid Eyelash Extensions and obtain beautiful lashes and a new look today.
Achieve that staggered look favoured by Kim Kardashian with longer classic extensions interlarded with shorter volume lashes, perfect for anyone who wants a little extra drama than a classic set. Hybrid eyelash extensions are a great way to test out volume lashes and perfect for anyone with naturally fine or slightly gappy lashes.
Volume fans can be positioned in sparse areas by our team who have the experience required to fill out your lash line, with fully customised sizes and shapes via lashes that suit your look while enjoying the following benefits:
Extended appointments
Affordable pricing
Long-lasting lashes
A relaxing experience
A pain-free experience
Infill packages for repeat customers
Fully qualified and accredited technicians, specialising in Hybrid Eyelash Extensions
Health and safety standards adhered to in our fully-insured location
Fancy Lash professional lash and brow services are so sought-after because our team are specialists in all of the various methods, including Hybrid, as well as brow shaping.
People trust Fancy Lash with their lash extensions in  Sydney due to our extended appointments which ensure perfect lashes every time all at affordable pricing. Hybrid lashes offer you longer-lasting lashes delivered in a relaxing and comfortable salon experience.
Implementation is completely pain-free and we can set-up regular  infill packages for repeat customers. Our fully qualified and experienced team is well-trained and accredited, always giving their complete attention to all health and safety standards.
Hybrid Eyelash Extensions are a great option for damage-free, long-lasting, and amazing lashes. You can also compliment your new eyelashes with a brow makeover to really accent your new look and impress your friends. We find many customers who wish they had taken advantage of the convenience and ease of our lashes sooner!
Speak to the team at Fancy Lash today to revitalise a youthful beauty with new lashes that are comfortable, easy-to-maintain and long-lasting. You deserve to look and feel your best and here at Fancy Lash, that is our primary goal. Pop in and let's achieve it together today!
Lash Styles
Choose The Style You Like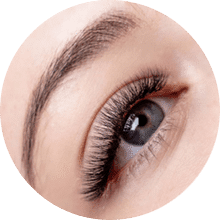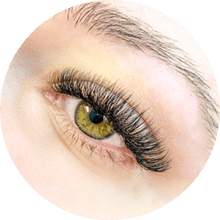 Before & After
See Our Clients' Great Lash Transformation
Get the best Hybrid
Extensions Sydney
can offer today!
If Hybrid Lashes sound like the look you desire, speak to our team about booking an appointment today! Enjoy the comfort of these extensions that are so light; you'll forget you even have them on until you see your beautiful reflection that is!