Chatswood
The most natural looking eyelash extensions Chatswood can provide are found here
Who said natural beauty has to come naturally? Fancy Lash offer eyelash extensions Chatswood residents love, as they enhance your natural beauty without people even realising you have extensions on!
You can do away with annoying mascara or false looking lashes thanks to Fancy Lash's stunning and silky eyelashes. Our Chatswood Lash Extensions look natural while remaining comfortable to wear. You'll forget that you even have them on!
The Primary Benefits
of a Visit to Fancy Lash
We are known as the lash extension specialists in Chatswood thanks to our hand-picked team of trained lash artists. We ensure that every customer that walks into our comfortable and relaxing clinic, leaves with long-lasting lashes that increase their beauty and look entirely natural.
Fancy Lash provides;
Appointments that run as long as necessary to ensure complete satisfaction
The most affordable pricing available
A pain-free and pleasant application process
Adherence to health and safety standards
A fully-insured location
The longest-lasting lashes
A calm and relaxing experience
Infill packages for repeat customers
Fully qualified and accredited technicians
Natural Eyelash Extensions
The benefits of natural lashes from our Chatswood location
Fancy Lash natural eyelash extensions provide the people of Chatswood with a simple solution that negates the need for mascara, saving time when get ready for work or to hit the town!
This is why our team of lash technicians are so busy, our customers love the way our lash extensions make them feel and always receive the right look for their features and style. We have a wide selection of lash extension options all with a totally natural aesthetic. Find a look that suits your individual style while maintaining the health of your existing natural lashes!
The most natural-looking lash
extensions in Chatswood
We can accommodate a range of goals and desires for your lashes, with varying lengths or thicknesses available. Want more volume or curl? No problem! We will ensure you leave with a natural look that enhances your beauty perfectly.
We use a very specific lash extension technique that involves the grafting of individual synthetic eyelashes to your natural eyelash hair with high-quality products. This means long, luscious natural-looking lashes are achieved every time.
Treat yourself to a new look at Fancy Lash today!
Pop into our beautiful boutique and give yourself the reward and look you deserve! We offer a relaxing atmosphere where our customers are revitalised, leaving with gorgeous eyelash extensions every time! We work to ensure you feel beautiful and confident when you pay us a visit.
You deserve to look and feel your best every day, and the team and Fancy Lash Chatswood can help make that happen.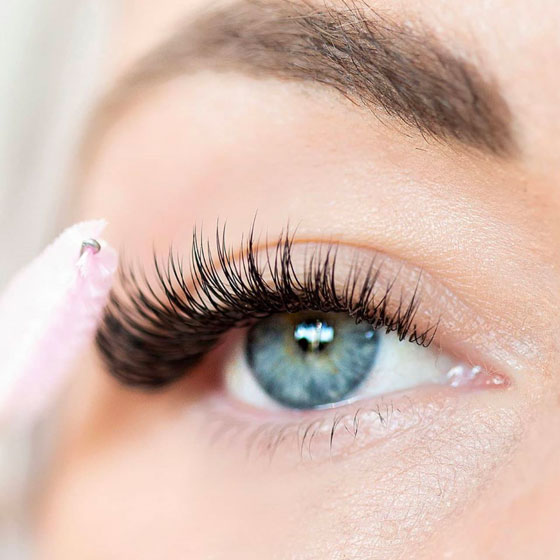 Fancy Lash can get you natural-looking eyelash extensions
today!
Chat to our team about new lashes today and look and feel like a celebrity. Your new eyelash extensions will enhance your eyes to make them look bigger, brighter, and more youthful. Our lashes will also help to bring out your natural eye colour, impressing friends and colleagues straight away.
Fancy Lash extensions can even withstand a swim or shower, so you can go about any activity you like while still looking completely fabulous! Refresh your look today, and do away with the annoying, messy mascara by spending a little time with the team at Fancy Lash. We can't wait to help you look your best!
We are located at the shopping centre that wraps around Chatswood Train Station. You can visit us by car, train or bus.
🚘 Where can you park?
The Mandarin Centre carpark via Victor St, Chatswood offers 3 hours of free parking.
Westfield Chatswood carpark entrances via Albert Avenue, Devonshire St and Anderson St & short walk down Victoria Avenue.
Fancy Lash has earned its positive reputation because we go out of our way to provide A truly exceptional service to each of our customers.