When you want to make a serious statement with your look, volume eyelash extensions are the way to do it. The team at Fancy Lash can provide full, luminous lashes via volume lash extensions that will make people notice your incredible new look.
For those looking to achieve more fullness in their lashes, volume eyelash extensions will increase the depth and impact of your lashes; perfect for those with fine or thin eyelashes.
If you notice and are bothered by the gaps between your sparse natural lashes, Volume Lash Extensions provide a darker and more lavish look. The best part? They are ready to go as soon as you wake up, which means you don't have to spend time applying makeup and messing around with mascara!
Dark lashes have you looking fabulous all-of-the time.  And the high-quality products applied by the team at Fancy Lash are long-lasting, so you can enjoy your new look for large amounts of time before needing a top up!
Most people who opt for the classic eyelash extensions, are looking to add length to their lashes while creating a slightly darker colour. Volume Lashes take this idea one step further and add fullness to the eyelash. This is often the path that people who are hoping to improve the texture and volume of their lashes will choose.
When it comes to adding volume to your lashes, a gentle balance is required. Our experienced team at Fancy Lash will help determine an appropriate amount of volume that your natural lashes can handle, so to not become damaged in any way. Extra volume does not need to mean an obviously fake look, and we work to keep a natural sense with all of our looks!
There is no pain or discomfort during the application process. At Fancy Lash, we provide every customer with;
Extended appointments
The delivery of perfect services every time
Affordable pricing
Longer lasting lashes
A relaxing salon experience
No pain during application
Deals on infill packages
Fully qualified and accredited Eyelash and Brow Technicians
Experts in Brow Shaping, Classic and Russian Volume eyelash extensions
High attention to health and safety standards and full-insurance
The application of Volume Lash Extensions is pain-free and very simple. Our team will add anywhere from two to eight extensions to each of your natural lashes. This creates a significant amount of volume. The best part is that our lashes are lightweight, so you'll hardly notice that you are even wearing them!
We can customise a look to suit the style you are going for with anything from broad, medium or narrow looks. Anything is possible with the skilled team at Fancy Lash who can deliver all of this in the relaxing atmosphere of our cozy salon.
For amazing Volume Lash Extensions that will revitalise your look, speak to our team about booking an appointment today! We'll have you well on your way to comfortable extensions that are light and make a real statement!
We take great pride in the reaction of our customers have when they see their new lashes, and we look forward to helping you enjoy that same experience soon!
Lash Styles
Choose The Style You Like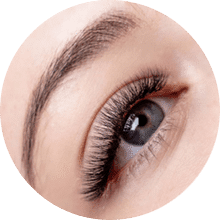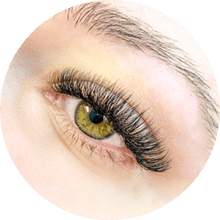 Before & After
See Our Clients' Great Lash Transformation
Get the best Diva Volume
Extensions Sydney
can offer today!
If Diva Volume Lashes sound like the look you desire, speak to our team about booking an appointment today! Enjoy the comfort of these extensions that are so light; you'll forget you even have them on until you see your beautiful reflection that is!