Woollahra
For the finest eyelash extensions Woollahra can offer, speak to the experts
The team at Fancy Lash are proud to offer the finest eyelash extensions close to Woollahra has to offer to ensure that you are always looking your best! Shorten your make-up prep time with the eyelash extensions Woollahra residents know and love today.
We all know how messy mascara can be, right? Many people avoid the benefits of false lashes as they feel they may be annoying to wear or appear to look obviously false. Fancy Lash is here to change these incorrect stigmas with comfortable lashes that you will barely know that you are wearing, that will also look incredibly natural. Our lashes have a silky feel that you may forget you even have on.
The Primary Benefits
of a Visit to Fancy Lash
We are known by our regular customers as the lash extension specialists who provide a range of benefits with every lash appointment including:
Appointment lengths that go for as long as they need to, to ensure complete satisfaction
Infill packages at a special price for repeat customers
Fully qualified technicians with all necessary accreditations
Total adherence to health and safety standards
A fully-insured salon that is comfortable and stylish
High-quality products that produce the longest-lasting lashes available
Affordable pricing available across the whole range
A completely pain-free application process
A calm and relaxing salon experience that has you looking your best when you leave
High-quality Eyelash Extensions
High-quality eyelash extensions are the only option at Fancy Lash
We have worked in the beauty industry for many years, and over that time we have curated only the best quality eyelash extensions which are appropriate for all ages. We want the best value for our customers which is why we have selected lash products that will last a long time, and are resistant to water!
Our team of lash technicians know how to find the right look for every person that walks through the door, ensuring a natural aesthetic that also maintains the health of your natural lashes. We even offer $30 off your first appointment with Fancy Lash for extra value!
You deserve to treat yourself today!
Everyone deserves to look and feel their best and many people are often amazed at the difference eyelash extensions can make. We offer a variety of styles that can increase length, thickness, volume, and even curl, so no matter which aesthetic you desire, we have the options to find the one that suits you perfectly.
Enjoy longer lasting, luscious lashes applied easily with a pain-free process in our beautiful boutique. Spend a little time refreshing your look and be surprised at how transformative eyelash extensions can be. Our experienced technicians are experts at enhancing your gorgeous features and eye colour with a new look that will impress everyone who glances your way!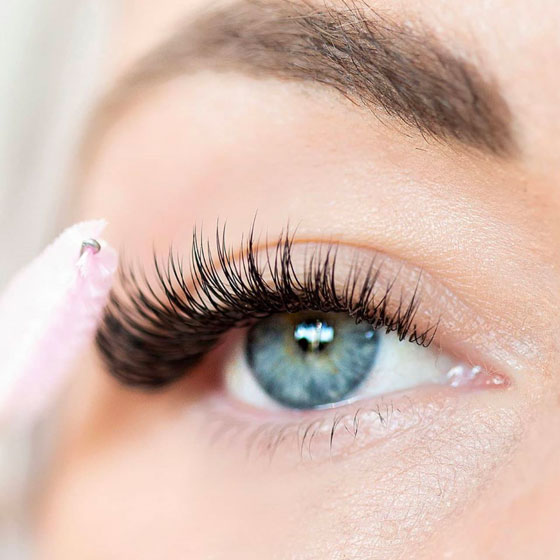 Live in Woollahra? Eyelash extensions are available down the road now at
Fancy Lash!
Do yourself a favour and book an appointment with Fancy Lash today to enjoy a natural look that will restore your youth and enhance your already gorgeous features. If you are new to the world of eyelash extensions, feel free to give us a call with any questions as our team is more than happy to chat about the best look for you!
Bigger, brighter, and more youthful eyes are yours when you visit Fancy Lash. See us about a completely natural look or something a little more flash and obvious today!